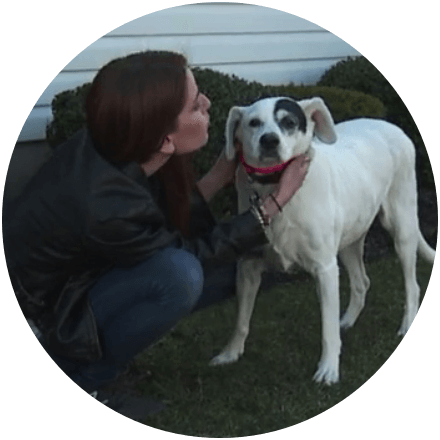 "[Before starting GlycoFlex®] I would have to hoist her up a little to get out to our terrace cause of all the stiffness. When we started GlycoFlex® the comfort started to come back, the strength came, and then just the energy. GlycoFlex® totally worked."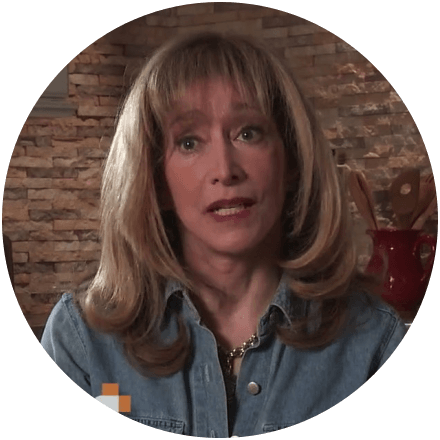 "Since the GlycoFlex® Enoki is like a different dog. She looks better and she feels better. I really am so happy with the GlycoFlex® and so is Enoki."
RIKKI » TEAM R.E.O.
11
+

YEARS AND
STILL

JUMPING!

GlycoFlex® is a proud sponsor of DockDogs®, Cynosport World Games and Chase Away K9 Cancer.
I have never been one to wait till my dogs get old and hurting to start giving them supplements, I have living proof that dogs fed good food and the right supplements from the beginning will help them into their elder years with ease and still be going strong. My oldest girl is now 11 and is she is still running around with her daughter who is 8 and grandson who is now 2 1/2. This photo is when Grandma Rikki was 9 and teaching her grandson Olie how to run like the wind.  Thanks to VetriScience® daily supplements and GlycoFlex® these pups will all live a long and healthy life !!!
Cera Reusser
Owner of Team REO, and
Founder of Chase Away K9 Cancer
GINGER
+­

CARM

Sebastian, Florida, USA
Via Chewy.com
"After many months of office visits, prednisone, cortizone shots and so on…We stopped all meds for 3 weeks and my Ginger continued to have difficulty walking due to her hind legs were weak and crisscrossing as she walked….we introduced this product GlycoFlex® iii to her diet. BIG improvement in walking and she even gallops again. She is still weak in the legs but she has been on this for only a week! Sooooo happy for her!"
KENNELKEEPER
Conyers, GA, USA
Via Chewy.com
"This is a great product for geriatric dogs who are becoming arthritic and having trouble getting around. My large golden retriever had stiff, achy joints and had difficulty rising from the floor. Every movement was agony for him, and the standard Cosequin and Rimadyl weren't doing the trick. My vet suggested trying these chewables (one in the morning and one at night) and after about a week I could see a difference. His range of motion returned to normal and I could see that his comfort level had greatly improved. I highly recommend giving this product a try…I'll never be without these chews!"
JO-JO
+­

JA

Schuylkill County, PA, USA
Via Entirely Pets
"GlycoFlex® III was recommended by my veterinarian for Jo-Jo our Rottweiler when he was 9 years old, for hip dysplasia. Jo-Jo loved this from the very beginning, he thinks they are treats. We noticed a big improvement after taking GlycoFlex®."
Macy
+­

Jill

Stougton, WI, USA
"I cannot believe the difference in our 9 year old Duck Tolling Retriever, Macy, after taking GlycoFlex® for only 5 days! We've been going to a series of vet appointments over the last year thinking something serious was wrong with her health. She's slowed down a lot since last summer and we feared the worst. We got a prescription of Remedyl for days when she's exercised a lot, and that helped her sleep at night, but we still noticed how little energy she seemed to have. We went to a new vet for a second opinion and she suggested we try GlycoFlex®, because her senior retriever takes it. My new vet was right! Our dog is back to her old self, chasing balls and not wanting to stop. I cannot fathom how fast it worked – only 5 days and she's feeling much better! Thank you to the team at Glycoflex®!"
Share your success story!